realme will be launching the realme 11 Pro series 5G next month with the smartphone coming in a premium Lychee leather back.
According to a press release by the company, two variants will be announced, namely the realme 11 Pro+ 5G and realme 11 Pro 5G.
Both lineups will be released in Mainland, China on May 10th.
While details on the hardware of the smartphone were not mentioned in the release, there is mention that the smartphone which is co-created by realme Design Studio and Matteo Menotto, who is a former Gucci Prints designer.
Therefore, the design of the series will feature an elegant lychee leather back and a lace-like strip which circles its camera module and goes straight down to the bottom.
According to Matteo, the design inspiration comes from Milan, a fashion-forward city and also where Matteo grew-up from.
He said he took inspiration from the beautiful moment in the city when the rising run drapes classic architectures and created a pale golden hue, just like the new phone's colour variant – Sunrise Beige.
Aside from Sunrise Beige, realme 11 Pro Series 5G also offers Oasis Green and Astral Black – a total of three dynamic colour variants.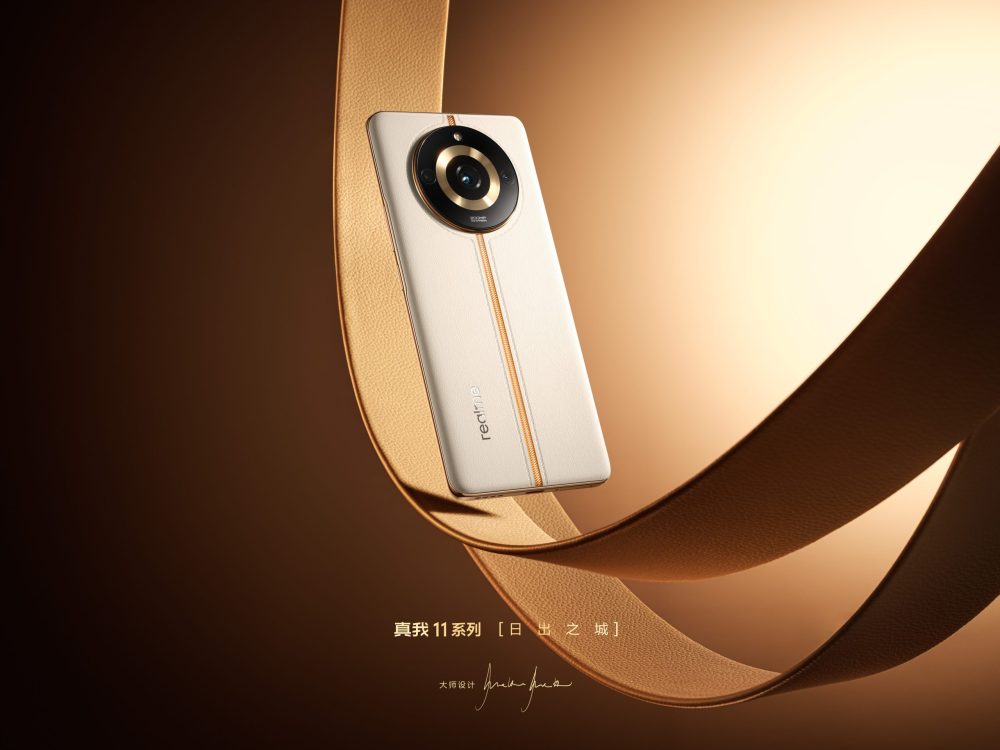 Together with realme Design Studio, Matteo brings texture, prints, and craftsmanship that are usually seen on luxury goodies to the realme 11 Pro Series 5G.
realme also claims that the new smartphone uses a 3D couture-level seam technique and an industry-first 3D woven texture to create a unique and premium grip feeling in hand.
More details about the smartphone will be known soon, so do stay tuned.